Welcome to Energy For The Good Life, your dedicated haven for health and nutrition guidance that empowers you to live your most vibrant life.
Our mission is simple: to inspire and educate our readers on the benefits of a healthy lifestyle. We believe that good health is the cornerstone of a fulfilling life. It's the energy that fuels all of our activities, from the most mundane tasks to our grandest adventures.
Our Philosophy
At Energy For The Good Life, we advocate for a balanced approach to health and nutrition. We understand that there is no one-size-fits-all solution to wellness, and we're here to help you find the balance that works for your unique body and lifestyle. Our philosophy is rooted in the principle that nourishing your body with the right foods, supplements, and care can lead to improved energy levels, better health, and a more joyful existence.
What We Offer
Our blog serves up a diverse menu of content designed to cater to a wide range of health and nutrition interests, including:
Evidence-Based Articles: Stay informed with articles that delve into the latest research on nutrition, weight management, disease prevention, and more. We translate scientific findings into practical advice that you can incorporate into your daily life.
Expert Interviews: Gain insights from leading dietitians, nutritionists, and health experts who share their knowledge and tips on maintaining a healthy lifestyle.
Personal Wellness Journeys: Read inspiring stories from individuals who have transformed their lives through health and nutrition. Learn from their challenges and victories to motivate your own journey.
Fitness Tips: Learn how to complement your diet with exercise routines that enhance your strength, flexibility, and stamina.
Mindful Living Guidance: Explore the connection between mind and body with content that promotes mental well-being, stress reduction, and a positive outlook on life.
Our Community
Energy For The Good Life is more than just a blog; it's a community of like-minded individuals who are passionate about making health-conscious choices. We encourage our readers to share their experiences, ask questions, and support each other in the pursuit of good health.
Meet the Founder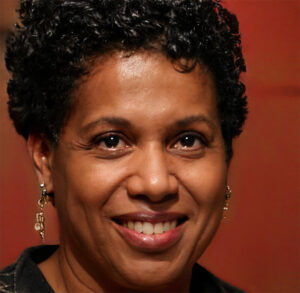 Energy For The Good Life was founded by Aubrey Lewis, a certified nutritionist and fitness enthusiast with over a decade of experience in the health industry. Aubrey's passion for nutrition was born out of a personal battle with health issues that were transformed by dietary changes and a holistic approach to wellness. Driven by the desire to share her knowledge and the powerful impact of proper nutrition, Aubrey created this blog as a resource for anyone looking to improve their health.
Join Us on the Journey
Whether you're taking the first steps toward a healthier lifestyle or you're looking to deepen your existing knowledge, we're here to support you. Subscribe to our newsletter, follow us on social media, and never miss an update from Energy For The Good Life. Let's embark on this journey together and discover the joy of living well.
Thank you for visiting, and here's to your health!